Mon Jan 13, 2020 · 7592 words
---
The word for "business" and "attempt" are homonyms in the Finnish language - "yritys". I've always liked how that goes right to the heart of entrepreneurship - it's always little more than an attempt at something. Not just the founding of a business, but also its everyday operation - every day you simply try to do something better.
Mcare had been my third attempt at working for myself. With the company turning ten, I thought it's time to look back at this incredible learning experience in both good and bad.
As children we're taught that if we work hard and are honest and kind to people then good things will come to us. The story that follows is a cautionary reminder of how that's not always the case - you can do everything right and build the most successful business, but still walk away broke and broken.
I've always enjoyed reading about the history of companies and hopefully this will be a useful resource for others out there, as well as provide some much-needed closure for myself…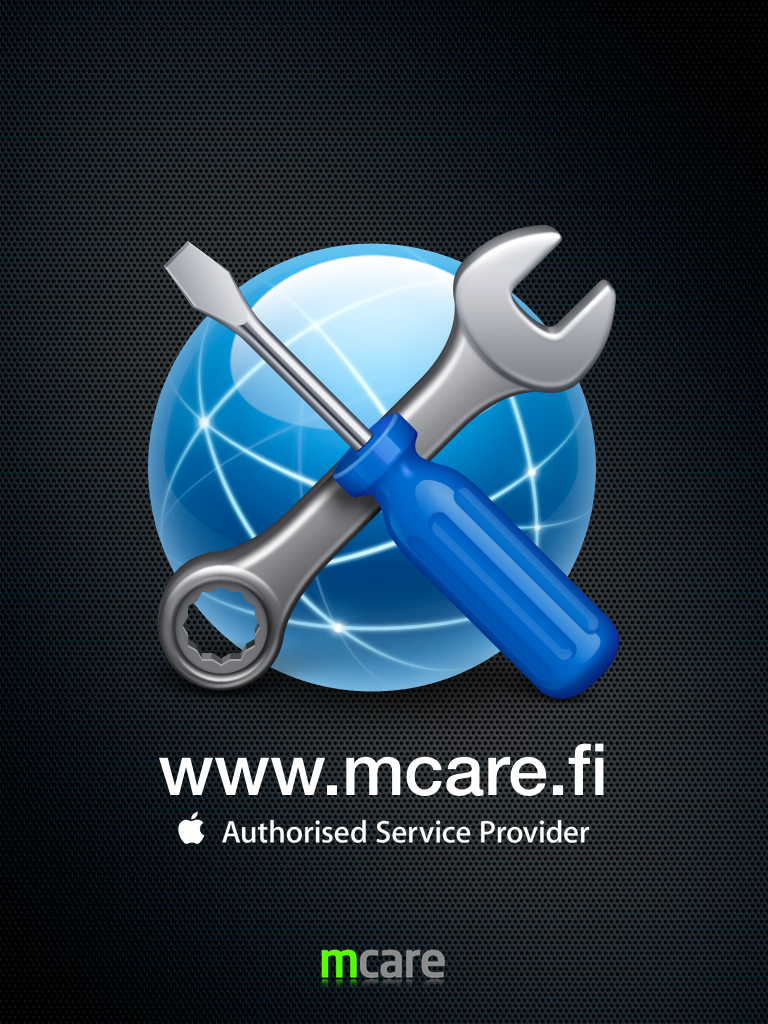 Starting Out as Friends
The company was founded by me and Joel Mansnerus in October of 2009.
I had met Joel two years prior when OfficeLine (later Humac) hired me as a FileMaker developer / customer support agent / service engineer. He was the service manager at Humac back then and effectively my direct boss.
We hit it off right away - I enjoyed his positive attitude and the way he seemed to get excited about my ideas. We were both really passionate about innovation and taking Mac service forward and had lunch together almost every day where we discussed all sorts of ideas. He would introduce me as "the guru" and "the best Mac techie in Finland" and my frail ego lapped it all up. I shared all my ideas with him and trusted him completely. I was a photographer for his black medal band and a videographer at his wedding where I even gave an impromptu speech saying how he was a man who would never leave you in harm's way. After seven years of working with him almost every working day, I considered him as one of my closest friends.
We were a great team - in many ways your stereotypical businessman + engineer duo. "The suit" and the hippie, if you will. Both workaholics, both old-time Apple fanboys. Joel was an experienced service manager and well versed in financial matters, preferred making broad-stroked plans and seemed to actually enjoy talking on the phone. I on the other hand was obsessed with details, solving tough technical problems and had a strong preference for asynchronous forms of communication.
Having already worked at two different Authorized Service Providers since 2000 - in two countries - on everything from hardware repairs, to tech support, to system administration, to sales, to training, I had also amassed quite a bit of experience with not only Apple hardware and software, but also into how those businesses operated. My Media Engineering studies at college also gave me a broad arsenal of programming, database management, business and design skills that would prove instrumental in the coming years. I've often belittled the importance of schools in the IT sector, but have really grown to appreciate my education as I get older and wiser. Kids - stay in school!
Fun fact: Even though I had taken apart every significant Mac model produced between 1989 and 2009, I was never actually a Certified Macintosh Technician. Those certificates were expensive and service providers would routinely save money by sending one guy (usually the most senior) to the training course and then just share the materials with the rest of the team.
In 2008 I wrote HSX - the service management system for Humac, with some basic GSX integration. Taking only about 4 months to complete, the project was a big success. It also shielded the service department from a costly and buggy ERP migration the company was going through at that time. Later me and Joel started a software/web hosting company called Mekanisti that, among other things, owned the IP for HSX (granting Humac a perpetual license).
Later that year the financial crisis hit Humac really hard and after a round of layoffs we were bought out by a competitor. There was an honest effort to try and make things work, but me and Joel both really disliked the new management and their attitude towards us and so it wasn't long until we began talking about starting our own business.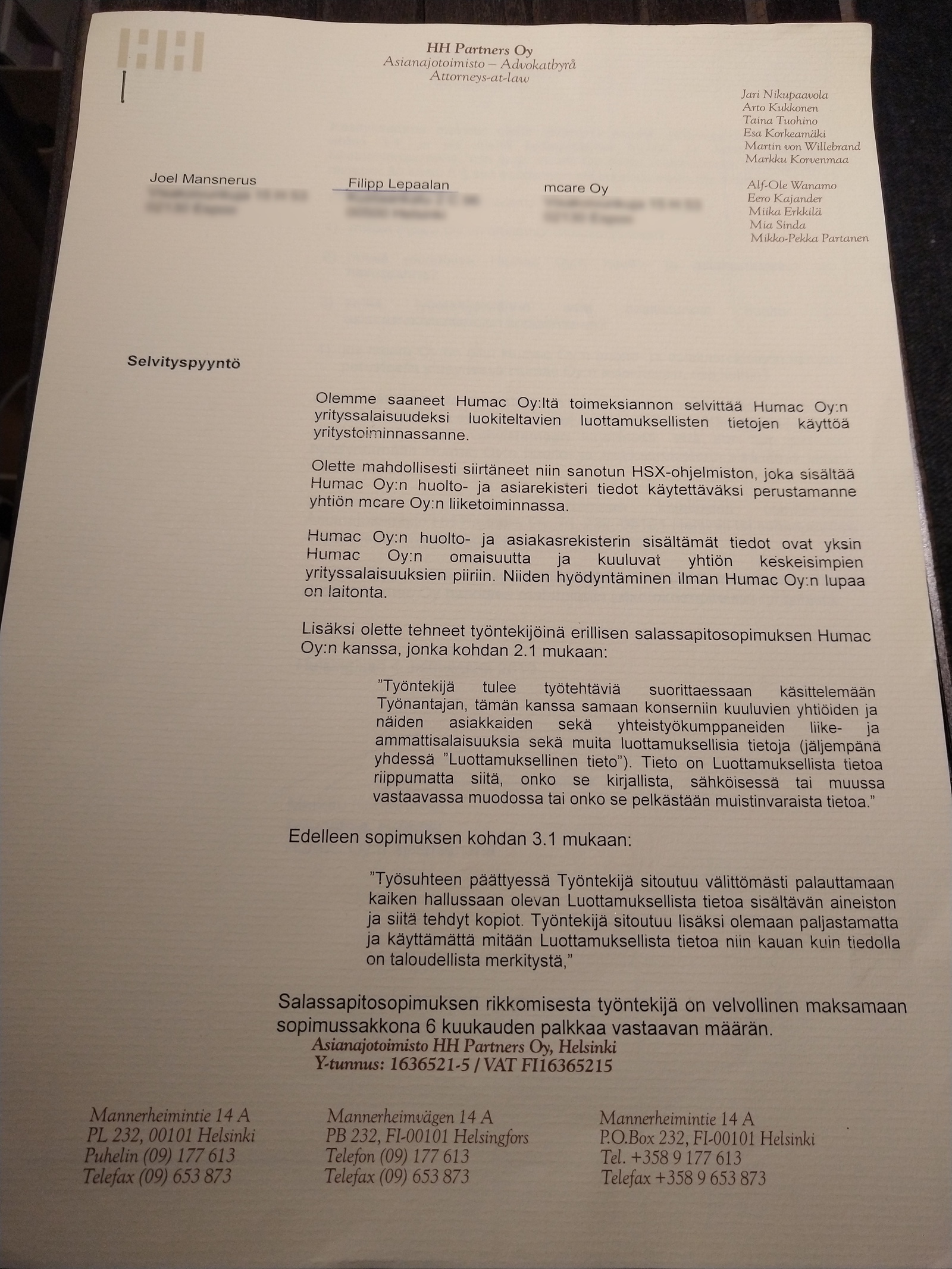 The Name
We decided on "mcare" literally minutes before leaving for the bank to finalize the business loan. Even though it was my idea, I knew the name was terrible as soon as the bank manager pronounced it as "maccare". Starting the name with a lower-case letter also meant that you had no way of controlling it out in the wild - Mcare, mCare, MCare, MacCare are all just a sample of the many mutations that always triggered my OCD.
It's a horribly generic, unimaginative, lowest-common-denominator, super-lame name. To add insult to injury - every Finn seems to pronounce it differently which caused all sorts of hilarity on the phone. It got so bad we had to establish a policy of always picking up the phone with "APPLE SERVICE mcare…".
Usually, even the worst name becomes irrelevant over time since it's the company that makes the name, but not this one. It's so bad it makes me chuckle every time I see it. There was a barber not far from our store - called M-Room and I remember one of our customers once jokingly asking - "so, is this ManCare"?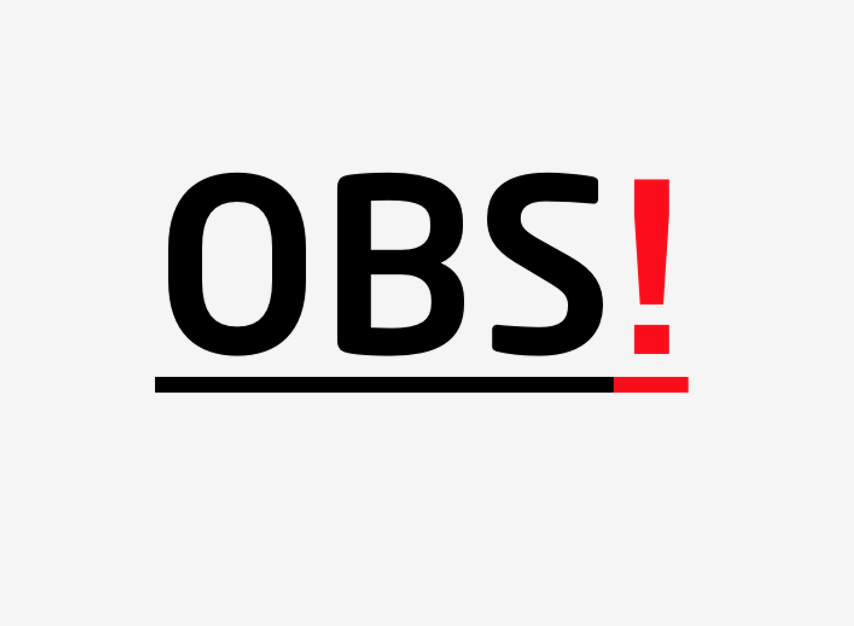 The Plan
Our name may have sucked, but our business plan didn't. We needed to have a solid one since, to get the bank loan, we applied for a guarantee from the government (then TEKES - now Business Finland). We worked hard on it with Joel, but at the end putting it together wasn't that difficult because everything just seemed so obvious.
The electronics service industry is not rocket science - just imagine how you want to be treated as a customer and then go do that. You don't need a PhD in economics to understand that people prefer faster service and that employees want to be treated with dignity.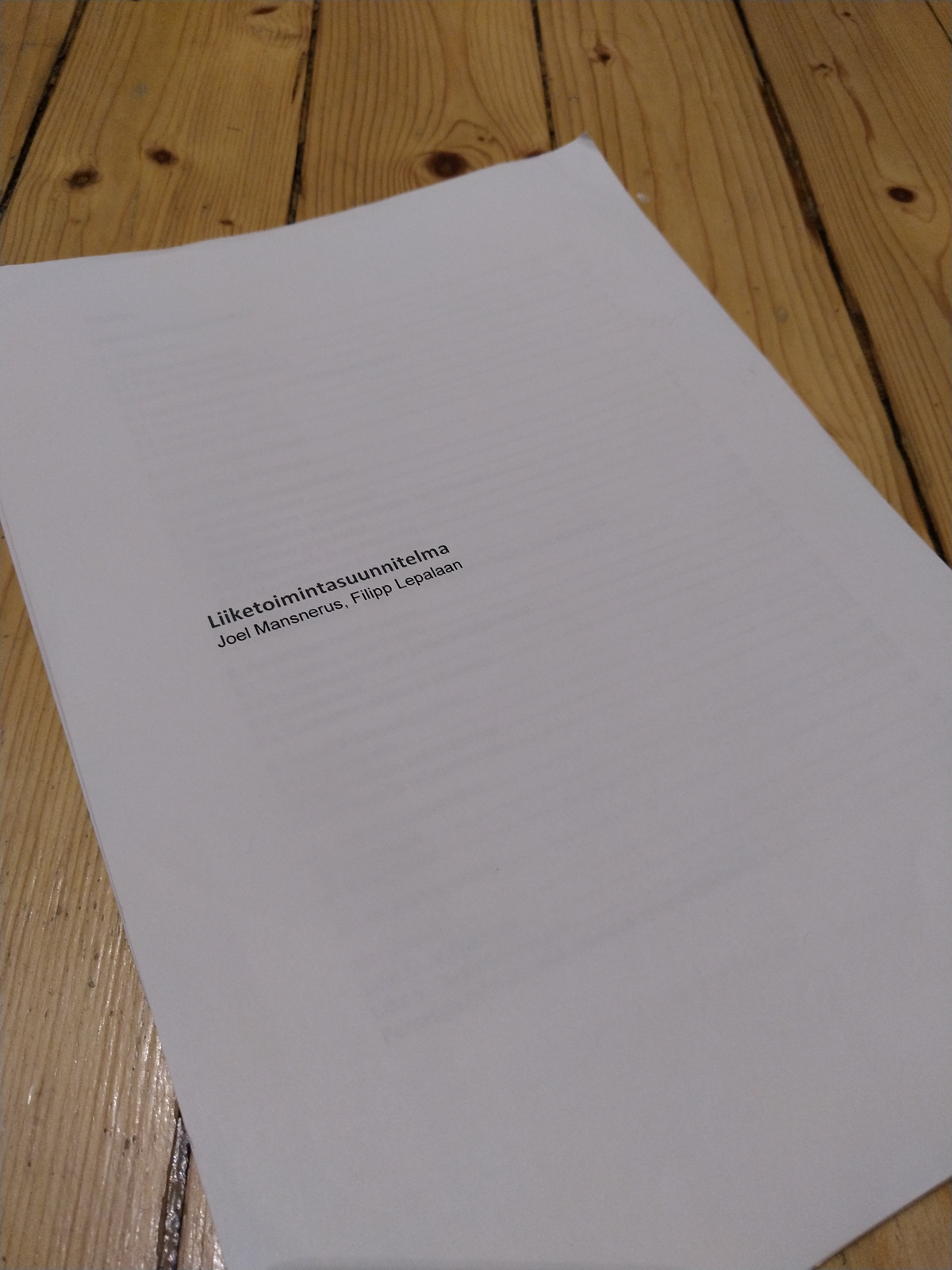 The bar for Apple services was incredibly low in 2009 - you just had to do things a little bit better and you'd be set for life. Mostly this revolved around turnaround time and price.
Humac service was considered the premiere service provider back then even though we would constantly have repair times of several weeks - most of which was spent with the unit just lying on a shelf. Can you imagine not having your computer or phone for that long? Or what it felt like for the technician to tell customers every day their cases haven't even been started yet after a week of bringing it in? There was no reason for this - other than poor management.
Service shops charged about a hundred euros per hour for labour (even if you decided to not have it fixed after the diagnosis) which significantly increased the anxiety level of customers since they had no way of knowing up front how much the whole procedure would cost. They charged even more for data recovery (regardless of whether the recovery was successful or not) which to me always felt like extortion. It was pure racketeering and thinking back at it today still brings my blood to a boil.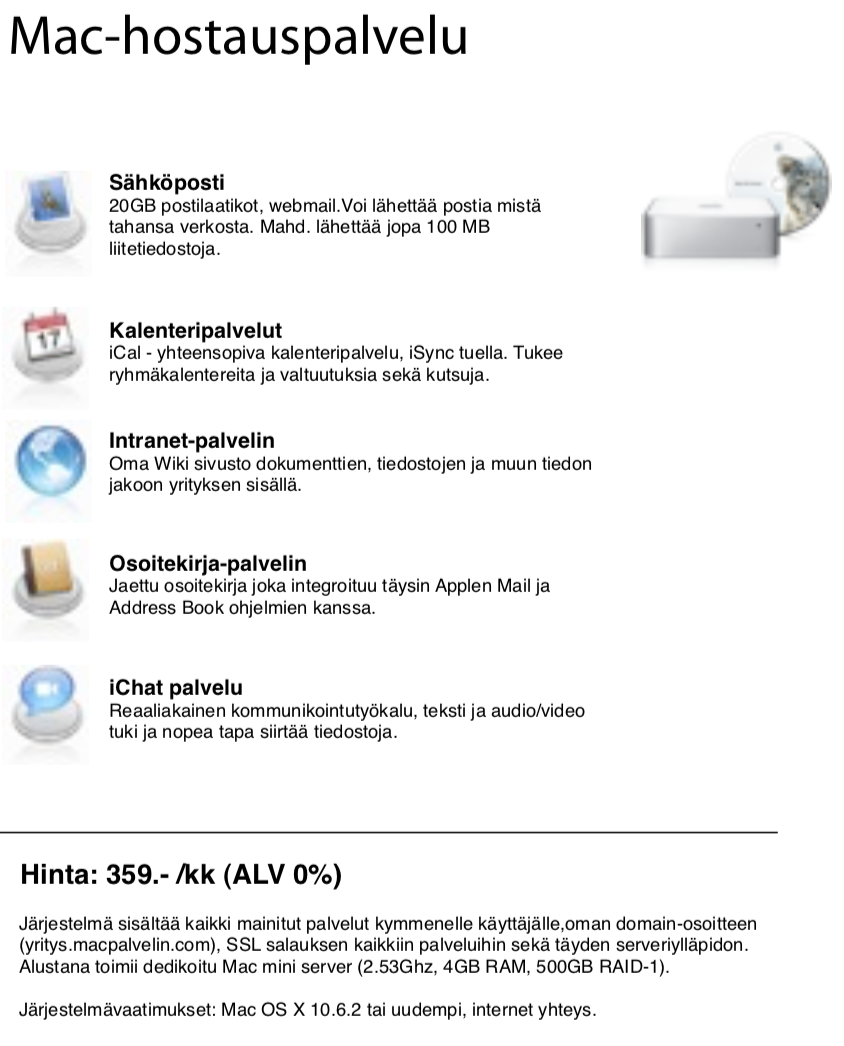 The initial plan was for Joel to own 51% of the company vs my 49%. I don't remember how exactly that split was decided, but just weeks from when the paperwork needed to be sent in, I received the job offer of my dreams - to work for TV Tools - the supplier of AV solutions in Finland. Among other things, they had just finished doing the entire AV setup for the biggest ocean liner and the World Rally Championship (the production facilities were run off of XServes in a big truck). Having just completed my XSan and Final Cut Server certifications, I was really interested in AV tech and was looking for a technical challenge, plus the CEO of the company was super understanding and nice to me. The pay was higher than I had ever seen and I got my own personal office - still the only time in my career.
I took the job, contingent on me working there 4 days a week, leaving 1 day for mcare and my stake in the company was reduced to 20%. We agreed with Joel that we would re-negotiate the split as soon as that became necessary. We also agreed that we would forgo our stake when we couldn't participate in the daily operations of the business. Around the same time, Mekanisti received an order for a web shop for Nielsen NetRatings. The money seemed good so I started working on that as the only developer.
It seems insane now, but my typical workday would go something like this:
Working on a new TV station, software deployment tools and task management system for TV Tools

Fixing random tech support issues at various customers for mcare

Coding PHP for Nielsen

Doing whatever else needed to be done with mcare
This went on for roughly 18 months and ended with me in tears in front of the whole company at TV Tools giving my two weeks notice. Graciously, they let me go immediately. Even though we didn't part on the best of terms, Timo Kujala - then CEO of TV Tools said - "I know your company will be a success". When I asked how so, he just replied - "because you're there".
I really miss that job - the small team was fantastic, I learned something new every day, the perks were awesome and there was plenty of variety and room to grow, plus I had access to all the coolest tech in the world. The company was also dedicated to quality craftsmanship - their server racks all looked like works of art compared to the cable spaghetti and meatballs you would find in your average ad agency. The last project I worked on for them was setting up a brand new, state-of-the-art post-production facility which was absolutely amazing, even though I was constantly dropping the ball because I simply could not concentrate on anything anymore.
But on the other hand, I was happy I could finally focus on mcare…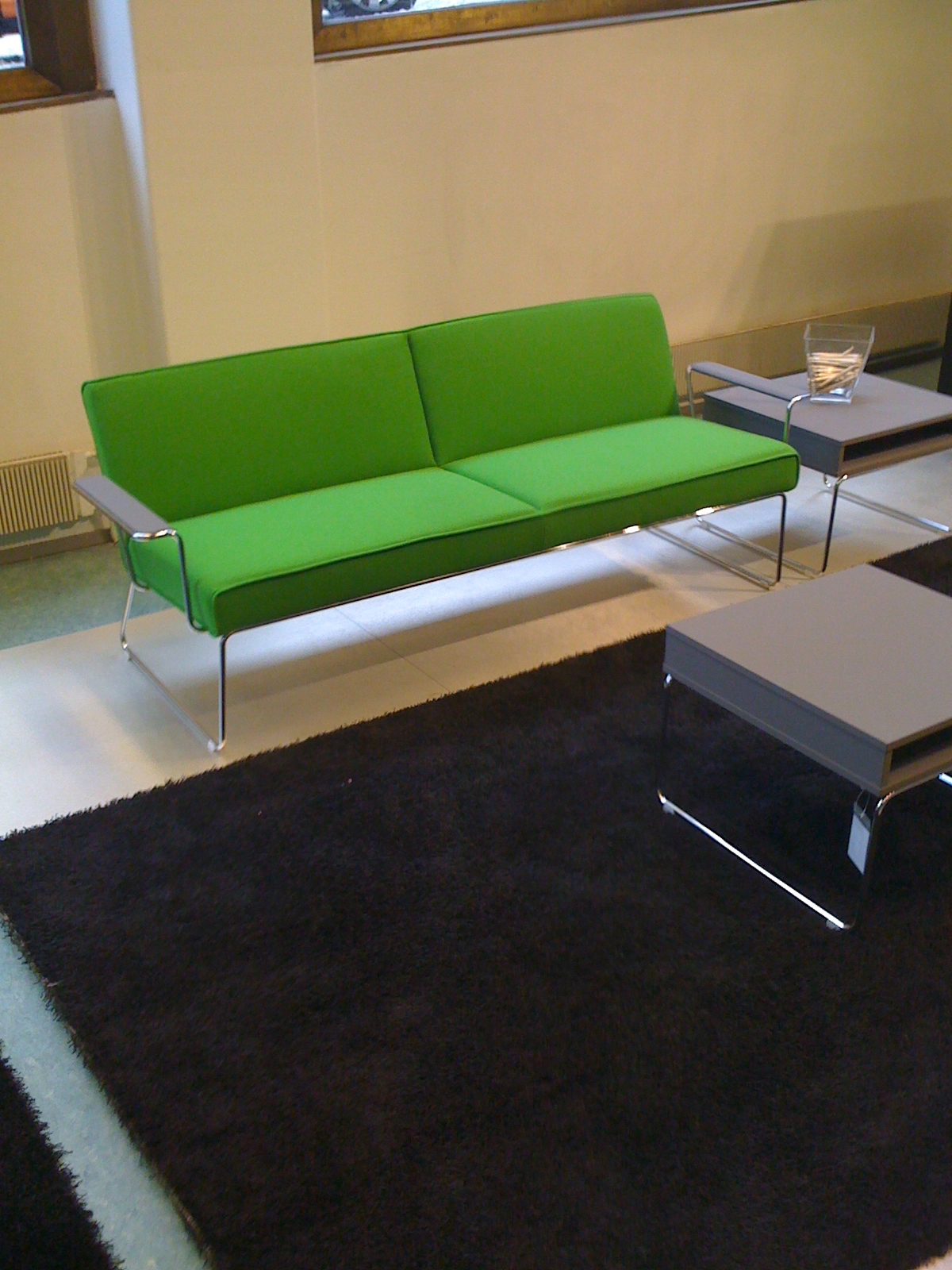 A Family Business
Many companies call themselves "a family", but very few actually understand what that means and even fewer can live up to that standard.
I can honestly say that mcare did, at least for the first 3 years that I was there. In many ways quite literally - our mothers gave us the initial capital to start the company, Joel's brother-in-law edited our business plan. My little sister - just 16 years old at the time - designed the entire look of our storefront which then became a large part of our branding. She also proof-read most of what we published because her Finnish was and is better than mine and Joel's combined.
Our friends and former colleagues helped build the service center from scratch with their own hands. Our first check-in desk was salvaged from an ad agency run by the dad of a friend of Joel's. I helped out with the building process as well as designed everything from our logo to our website and ads for both web and print. My mom wrote the Russian translation for our website that helped attract new customers, especially once we got the iPhone certification. She and her husband Pekka would also regularly help out with keeping the place clean. Most of our old colleagues and customers brought all their business over to us.
Everyone pitched in because everyone believed in us.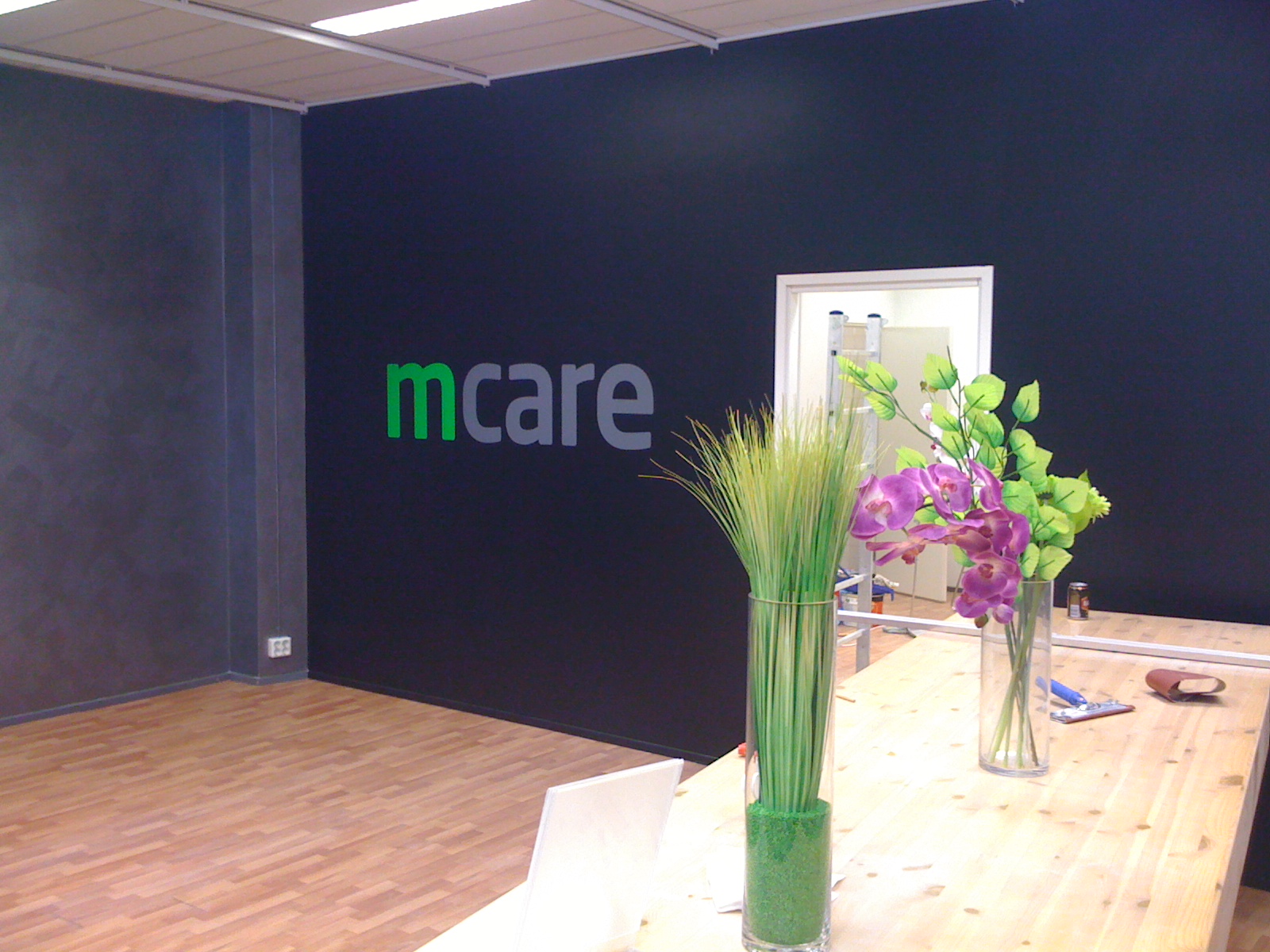 When Joel called me out in his thanks in the speech he gave during the opening of our store in 2010, I automatically thanked him. I will forever regret not properly thanking my family.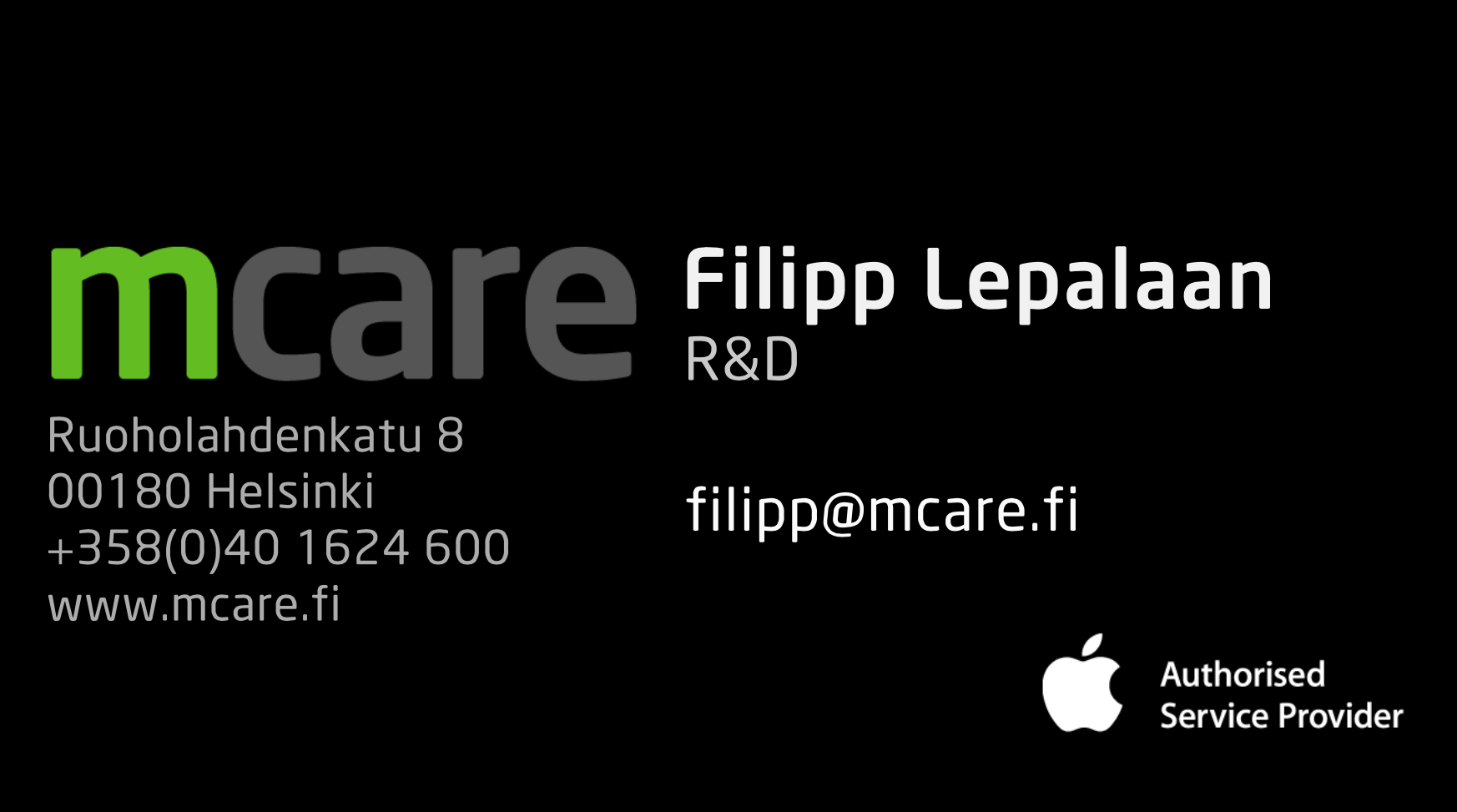 Lucky Breaks
Where the hell do you find qualified staff for your brand new Apple Service Provider? Nowhere! That's why companies like this only spring into existence once in a blue moon. Well, we did - all the best people from Humac came to work for us. Without this, all of this would have been a pipe dream. They believed in us to leave their jobs in the midst of the Great Recession. Not only were they employees, they also helped build the company. Me and Joel may have written the business plan, but in a way they were just as much the founders as we were.
Where do you find a suitable location for your new service shop? One that is both affordable, yet not too far from the city center? Preferably with customer parking? With a storefront and enough space for service operations? Not only did we find it, it also happened to be the old offices of Humac so many customers were already accustomed to coming there.
What software do you use to run your new AASP? Do you take some bloated, overpriced ERP and try to coax it into your service process, commission a new one from some software company or try to write one from scratch yourself? How long will that take and how much will it cost? How will you train your staff? Keep in mind this is 2009 - none of the task management and ticketing systems we take for granted today existed back then. We didn't have to worry about any of this since we could just use my own system which was specifically designed for this purpose and which the whole team was already used to - for free.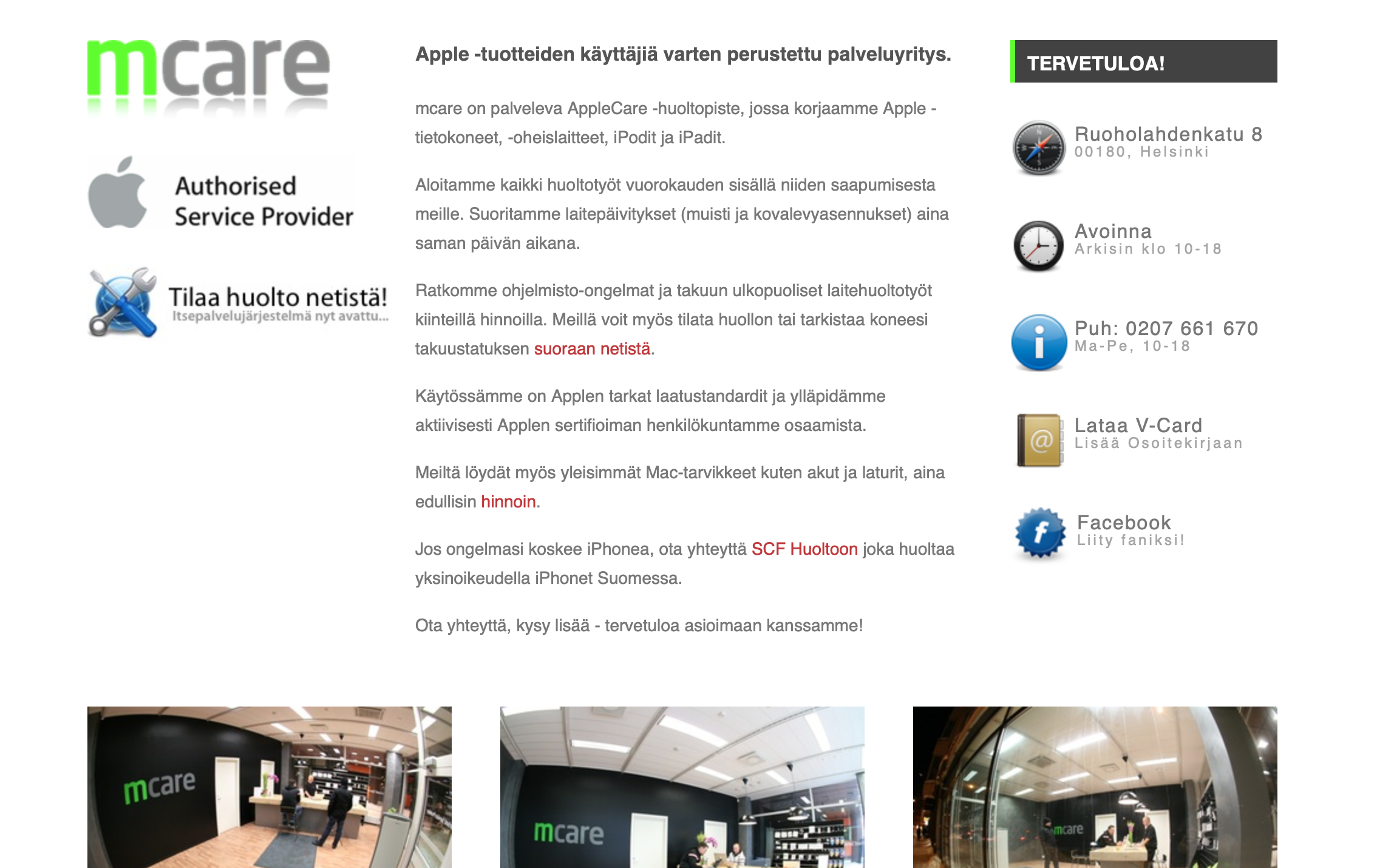 The Dream Team
We had known all our employees for years. Vesa was our first hire - I met him already before I ever started working in the field by answering his ad for a used PowerBook 540. I used that laptop to write the essay that got me into college. It was Vesa that suggested I go and ask for a work placement spot at Mac & Carry (later OfficeLine / Humac) which he had just left. In fact, Joel was later hired to replace me when I went to college. Joonas and Rami were both colleagues from Humac and Janne - a fantastic colleague and our first "outside" hire, was a long-time friend of Joel's.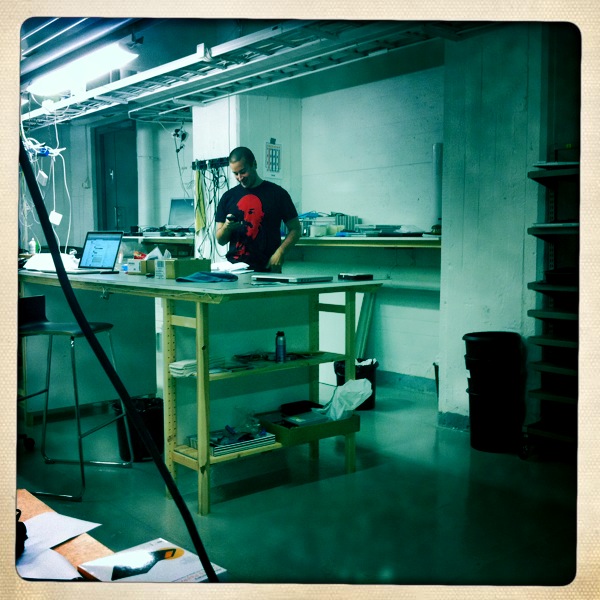 Joonas and Vesa were both such hardcore pros they could typically make an accurate diagnosis without ever touching the machine. Joonas was incredibly efficient and often found himself bored as a result. I wish we could have given him more of a challenge - not just more of the same work. Rami was one of those people who simply could not sit idly by when something needed to be done, as was Janne - always the consummate pro.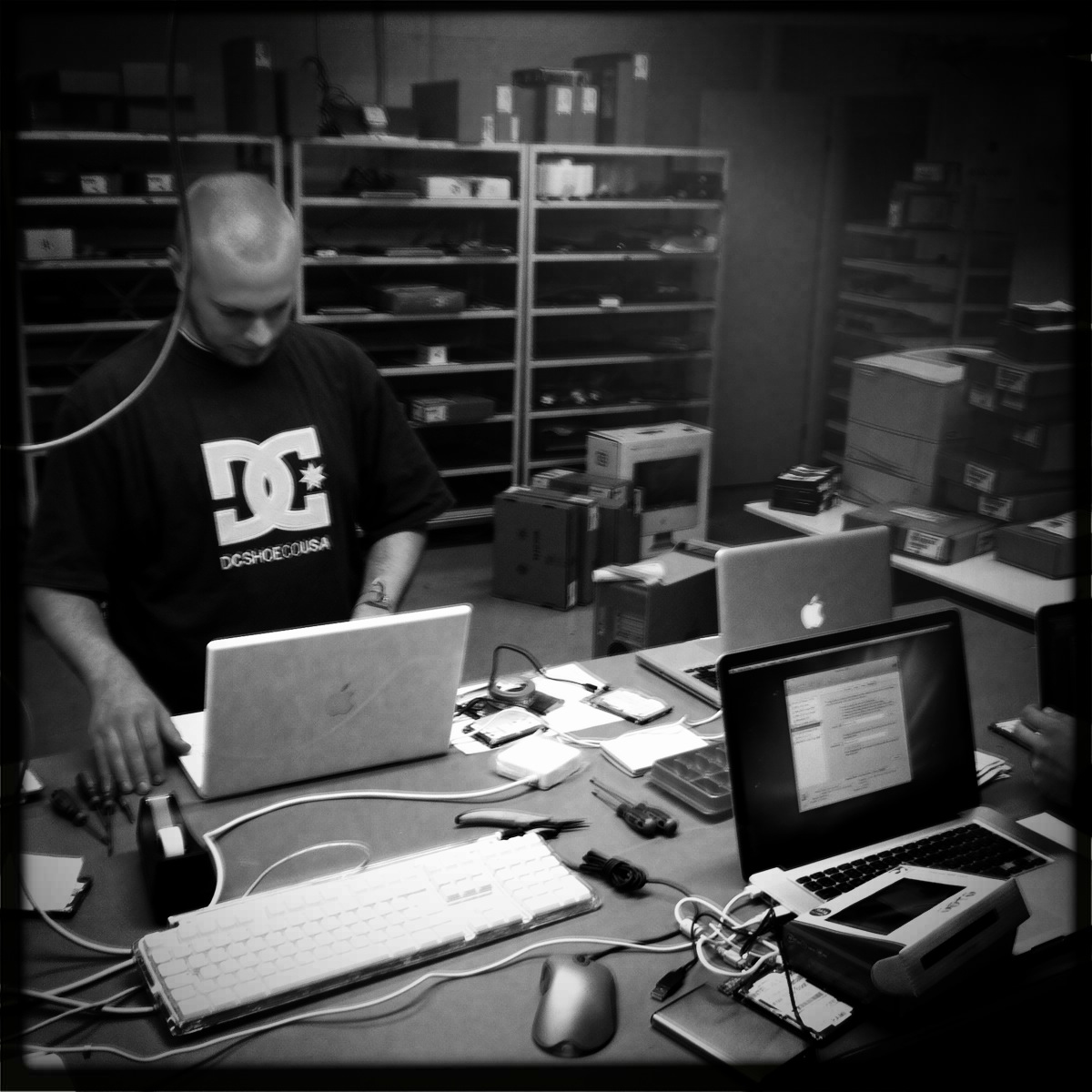 Even though Rami was the least experienced of us, it always fell upon him to train new technicians, for some reason. He was just that good with people and possessed a seemingly endless supply of patience when dealing with them, coupled with a great sense of humor. Our original team also included Kalle who did some consultancy work, but moved on to other things already within the first year, if my memory serves.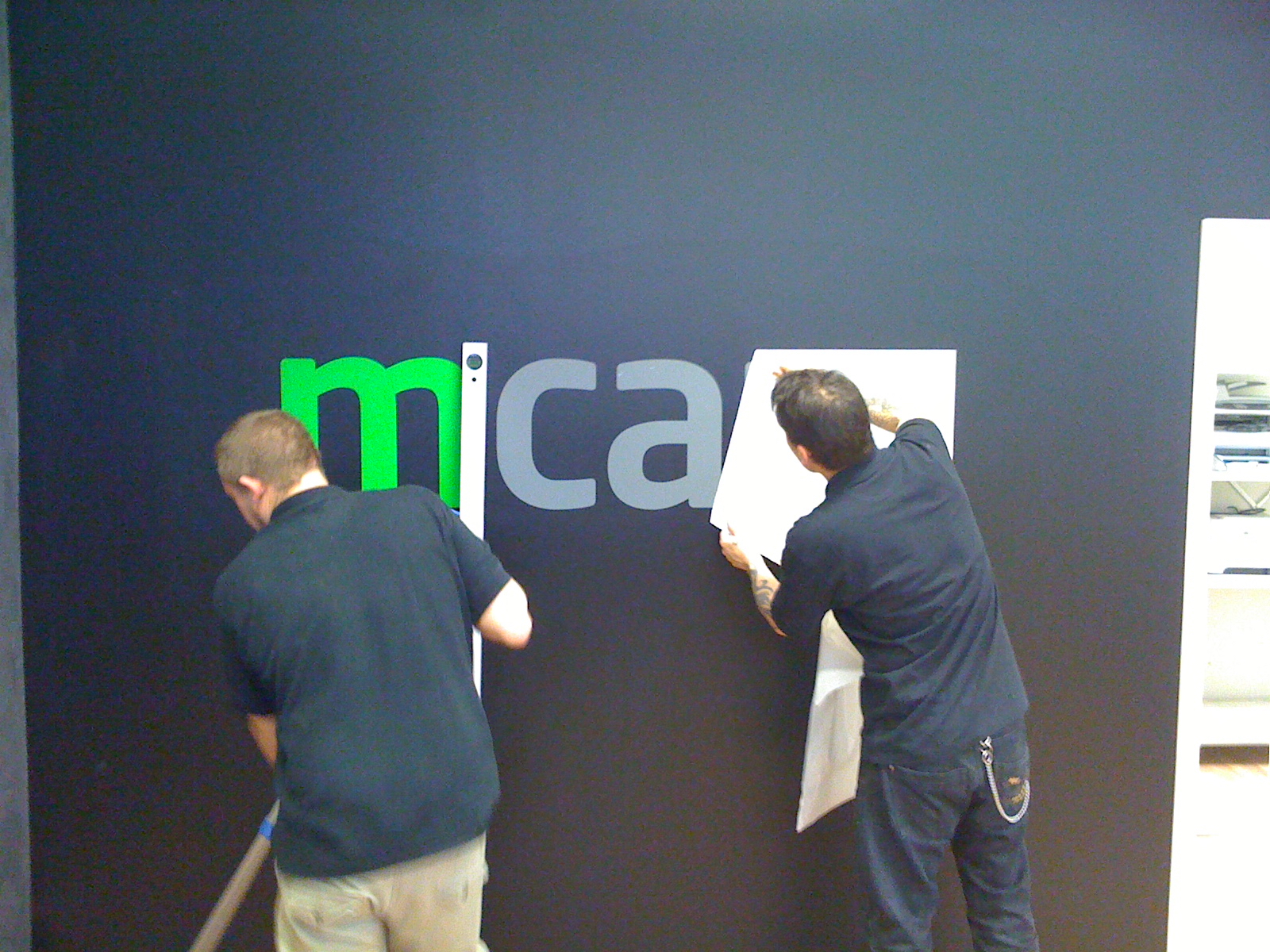 Vesa did most of the work with remodeling our store as well as design and build several versions of our service shop. Everything was made by ourselves, for ourselves, with the exception of the electronics workbenches which we bought used and hauled all the way from a barn in Salo. Once we spent all night with Vesa installing LED strips underneath our reception desk to make it look cool. And boy did it look cool: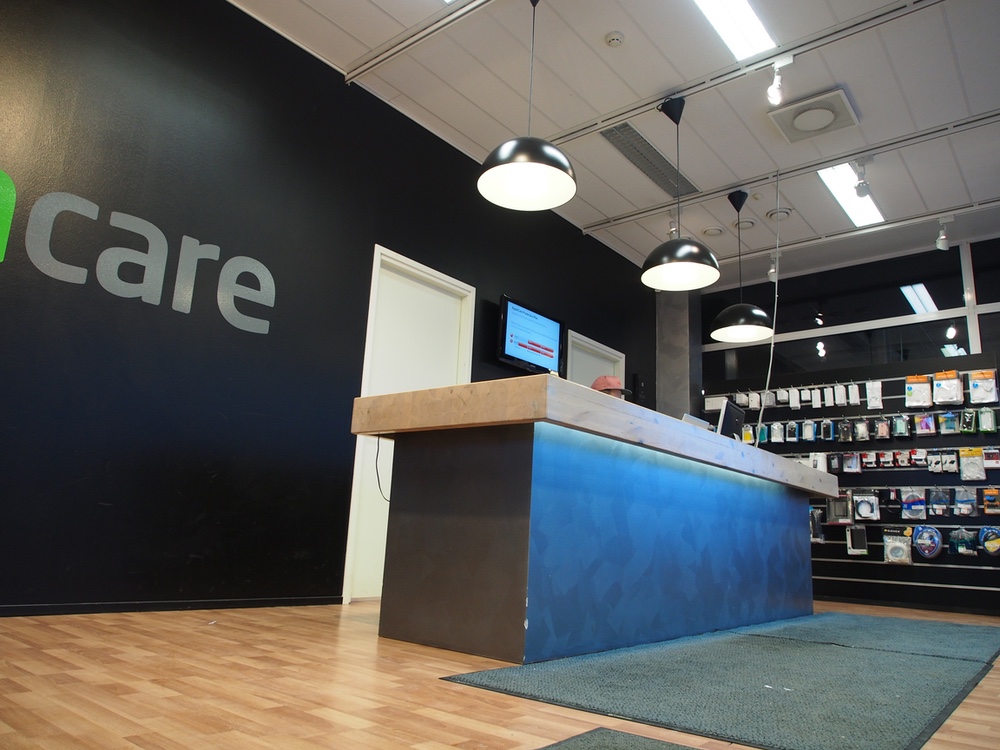 Yes, there was a fair bit of goofing around at the office which sometimes would get on peoples nerves, but to this day it was the most enjoyable and fun environment I've ever worked in. There was a lot of laughter at the office. Everyone was allowed to simply be themselves.
Fun fact: I designed the logo using TextEdit. The green in the "m" is "Lime" from the OS X crayon color picker, the gray, I believe, was "Tungsten". Try explaining that to your printing press. The font is Neo Sans - also known as "the Facebook font".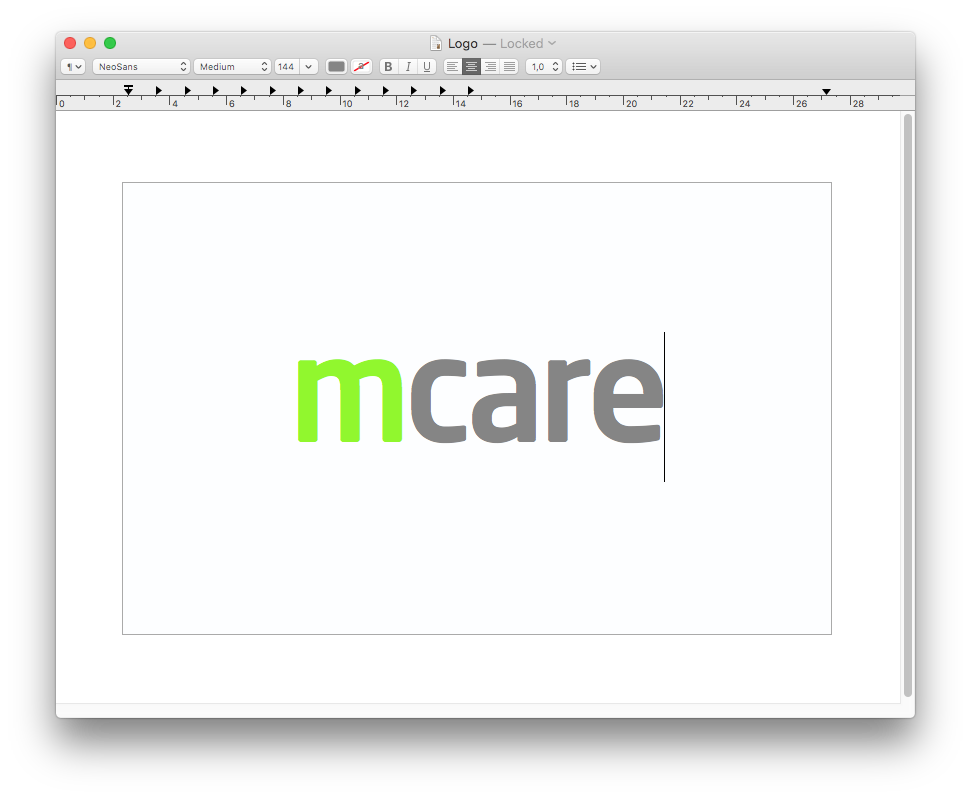 A String of Firsts
Here's a list of some of the innovations we brought to the Finnish service market just within the first three years of operation:
Online service check-in. I'm sad to see that mcare is still the only service provider doing this. We had some version of this since day one and continued to improve on it constantly.

First to introduce fixed pricing for all services we provided. This has since become the industry norm.

First to introduce free diagnosis (if the customer decided to have it fixed with us). Also, an industry norm ever since.

24h turnaround time - at a time when two weeks was considered the norm. I would have loved to keep this as a central promise, but it became increasingly difficult to maintain as our service volumes grew and so we abandoned it already within the first year. I still think it could be doable. Later we changed this to mean we would start work on the unit within 24 hours of arrival.

Warranty checking integrated into website. Customers could just type in the serial number of their device into the search field on our website and get accurate warranty info.

Public service part price list. Thanks to my GSX integration you could actually see all the prices of all the service parts simply by searching our website with your unit's serial number. Apple didn't like this feature and had us take it down.

Integrated courier services. This was a huge boon for B2B customers - their IT guy could get the user a loaner machine, fill out the service order on our website and just choose courier as the delivery method and we would take care of the rest. Yes, it was pricy, but this was premium service that no-one else was providing that saved the customer a lot of time.

Clear service processes for retail customers. We were the first AASP to care about all Apple resellers. We were so good at this that retailers with their own service shops would rather send their customers to us! Joel deserves most of the credit for reaching out to the resellers, but none of it would've worked without my technical implementation and attention to detail.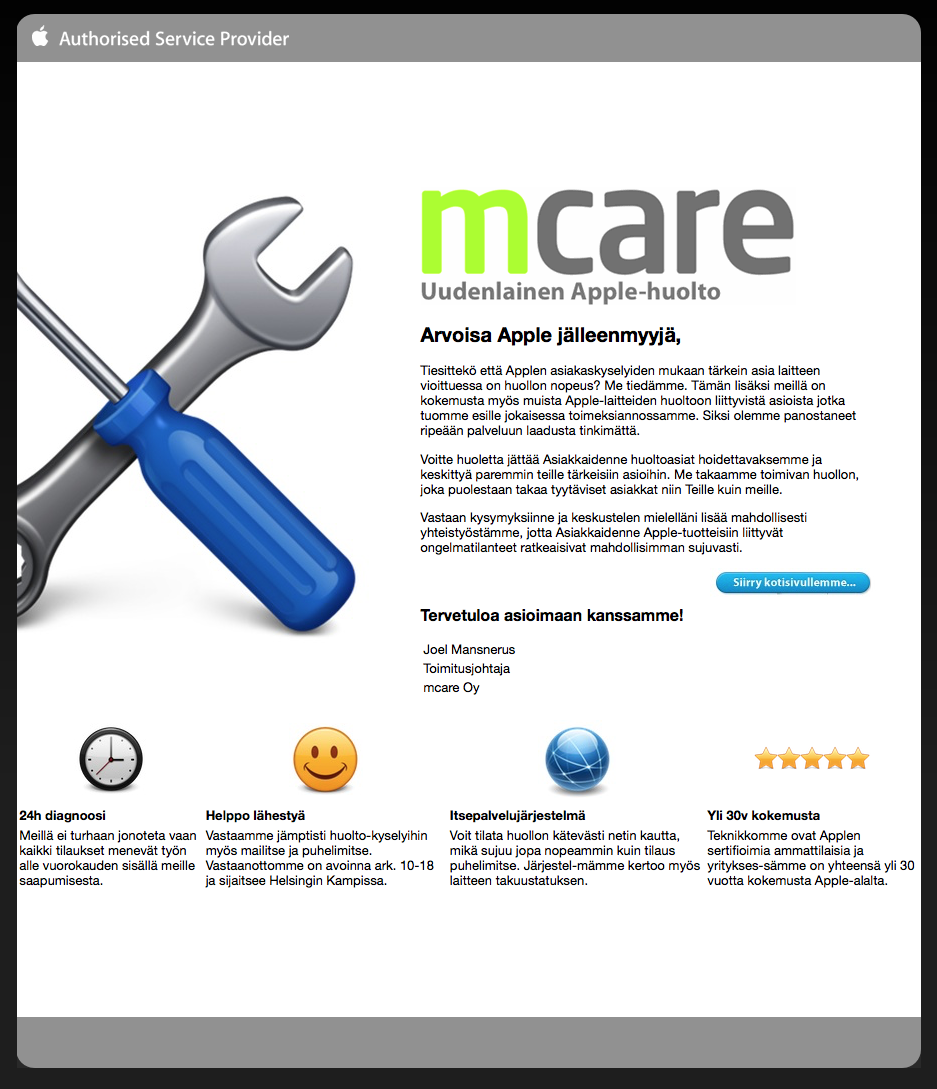 A semi-automated system for handling insurance claims. This was like printing money. My service management system could create an official insurance claim with just a few clicks by the technician. Most insurance companies loved us because we had fixed prices and they knew we wouldn't try to scam them.

Electronic payment for mail-in customers. This meant that for the first time (maybe in history), you could create a service order electronically, mail your device to our service shop, get a cost estimate via email, pay for the service electronically and get the repaired unit back - all without ever actually visiting the service shop.

Open on Saturdays. This was never a massive money maker, but the customers that did come really appreciated it. I enjoyed working the desk on Saturdays because you had plenty of time to do other stuff and when customers did show up, you could spend some quality time with them because there was no rush. I think this is a great marketing chance for new service shops since you have zero competitors for one day of the week. Besides, it was only half a day.

Countless smaller technical innovations. We were the first Service Provider in Finland to fully embrace NetBoot and DeployStudio instead of schlepping around USB drives - ensuring that the installed OS actually matched the hardware. We were also probably the first to use ddrescue extensively for data recovery which made our success rate much higher than the competition's. We had our own service management system, ran our own 2-way SMS gateway and Software Update replica and also managed to make ASD work over NetBoot. I even experimented with running ASD over the internet through a VPN appliance.
I'm so proud of that list it makes me weep. To this day, most service providers out there haven't achieved half of what we did within just those couple of hectic years.
With all those innovations to show, in a super-short timeframe and a stellar CSAT (customer satisfaction) record - it didn't take long to get Apple's attention. They would visit quite often as well as send in service managers from all over the nordics to see how we worked. Some time in 2010 we were the first AASP in Finland to receive authorization to replace iPhones bought outside of Finland. It wasn't all that profitable, but it did bring us tons of publicity not to mention traffic to our website.
But most of all I am proud of the atmosphere we had at our company in those first couple of years. Everyone contributed to improving the way we worked and no idea was off the table because we all respected each other. There was a strong sense of trust and camaraderie and I can't take complete credit for many of the technical innovations because they often started life from a discussion with a co-worker.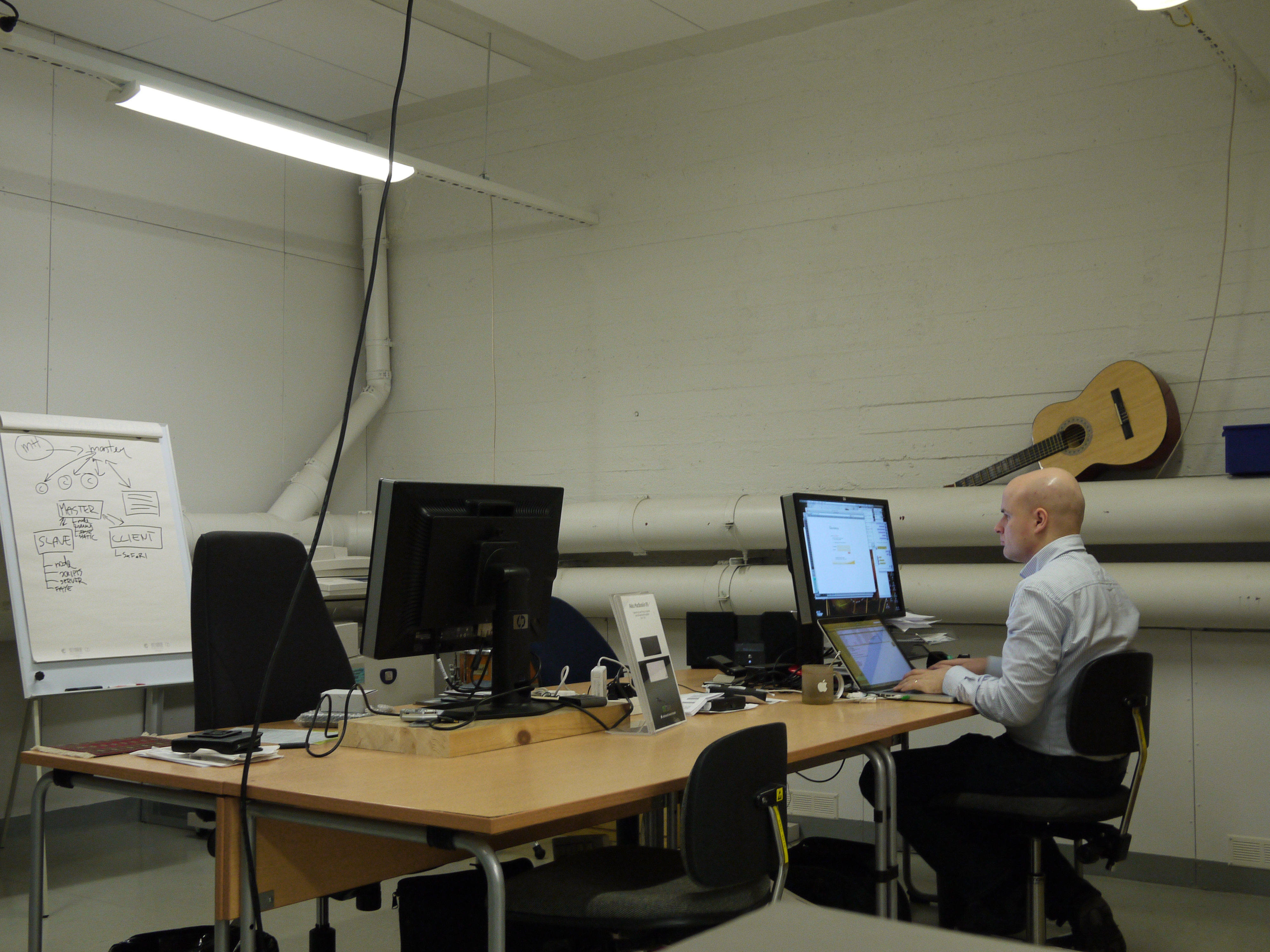 Jack of All Trades
My exact operational role at the company was never formulated, but I guess one would have called me the CTO. In practice I would just do everything that needed doing - including all the technical stuff.
I managed our network, took care of our servers and our website. Designed and built our entire OS deployment and disk image management setup, developed our data recovery process as well as helped out with some trickier service and data recovery cases. Answered the phone and checked units in at the desk. Created all our marketing material. Developed our service management system and self-service portal and did data analytics for reporting for Joel and AppleCare. For a couple of years I even vacuumed and washed the floors and took out the trash every weekend. Initially because we couldn't afford a cleaner, then later because I needed the extra cash. The office was my second home and I even set up a small rehearsal space in our warehouse.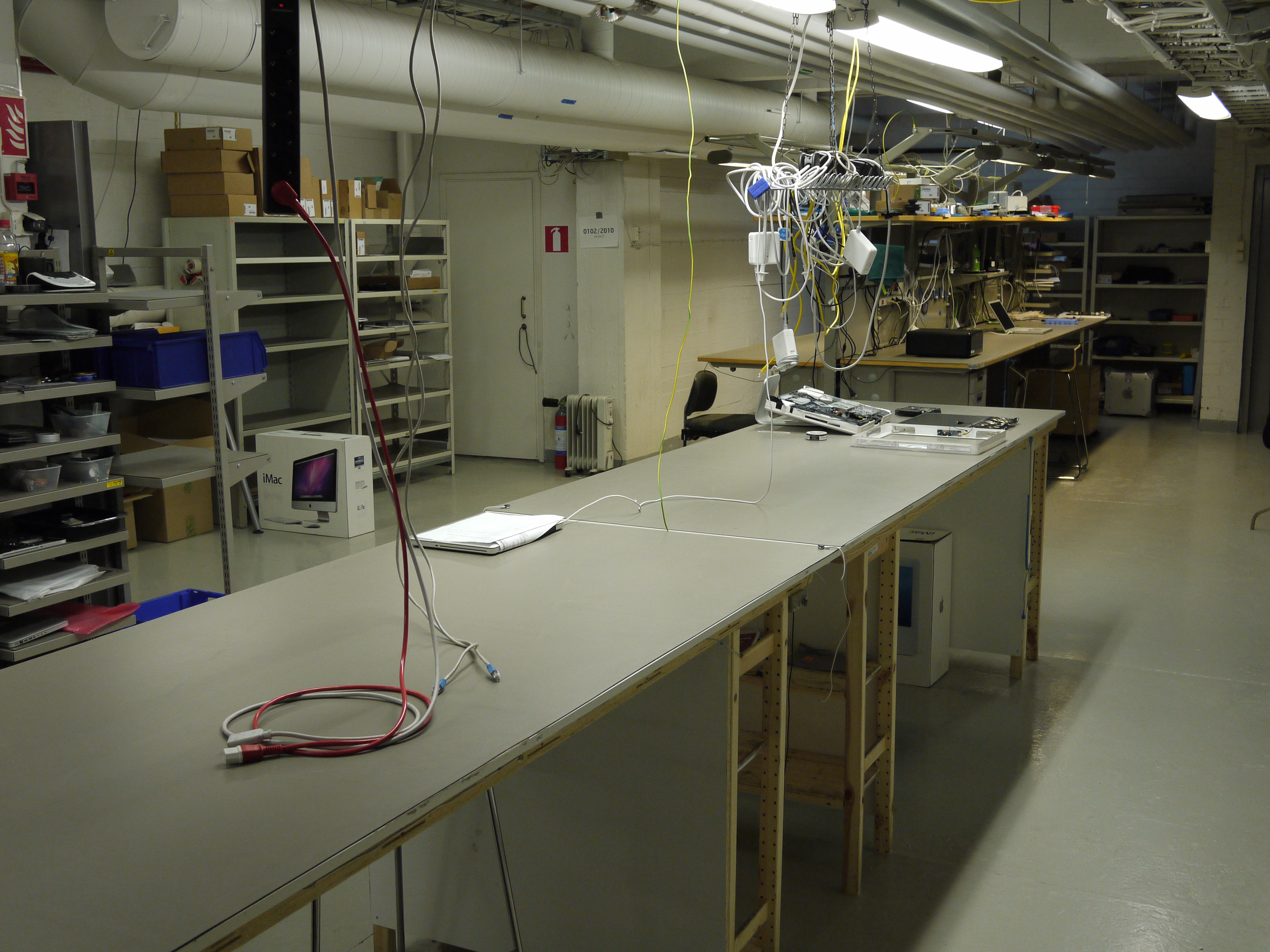 I really enjoyed the variety since you could never get bored doing the same thing every day. As a business owner, it also gave me great insight into how the company was doing. I now believe strongly that a good entrepreneur must be involved in the every day operation of the company. At the very least, they should answer the phones and/or sit at the service desk a few days a week. Only then will you be able to make informed decisions on what to change and how, as well as truly understand your employees when they would complain about something.
This was always a contentious issue between me and Joel. Even though he did spend time checking stuff in and answering the phones in the beginning, it was usually because no-one else was available. I think we even had a mini argument once when he claimed that managers should be focusing on "big picture stuff". I never got that because to me, "the big picture" was just a collage of smaller things. I always saw the everyday stuff as much more important than designing the next big piece of tech, after all, it was the everyday operation of the company that was paying our bills and wages.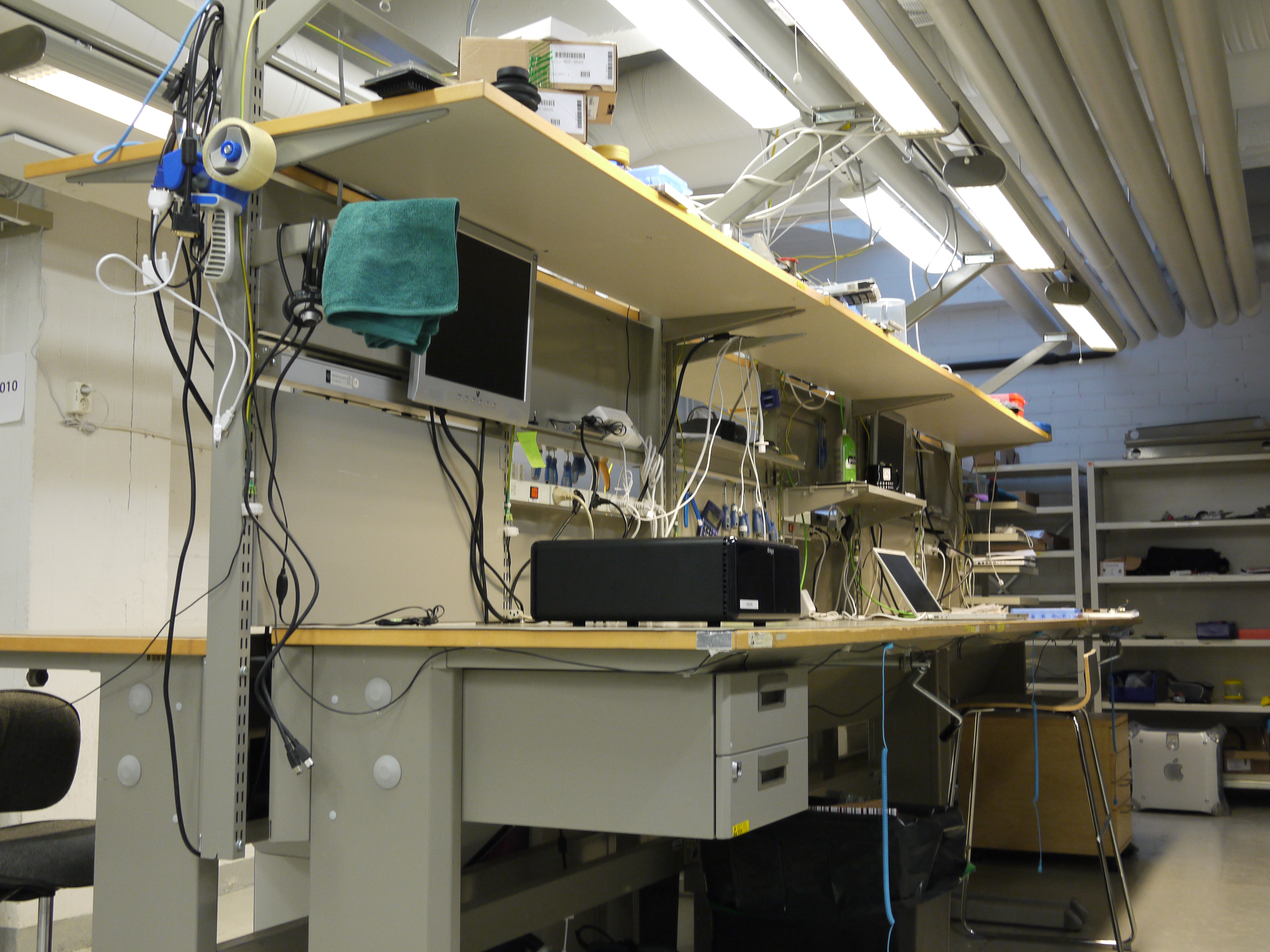 I was always torn between these two sides - the technical behind-the-scenes stuff and customer service. Even though, as a techie, I got more of a kick from creating tools, I always saw customer service as the most important thing and all the tooling and tech as just a means to an end. You could always work around a shortcoming in a system, but you would never get the customer back if they got bad service. Joel didn't agree - he just wanted me to work on the next version of our service management system.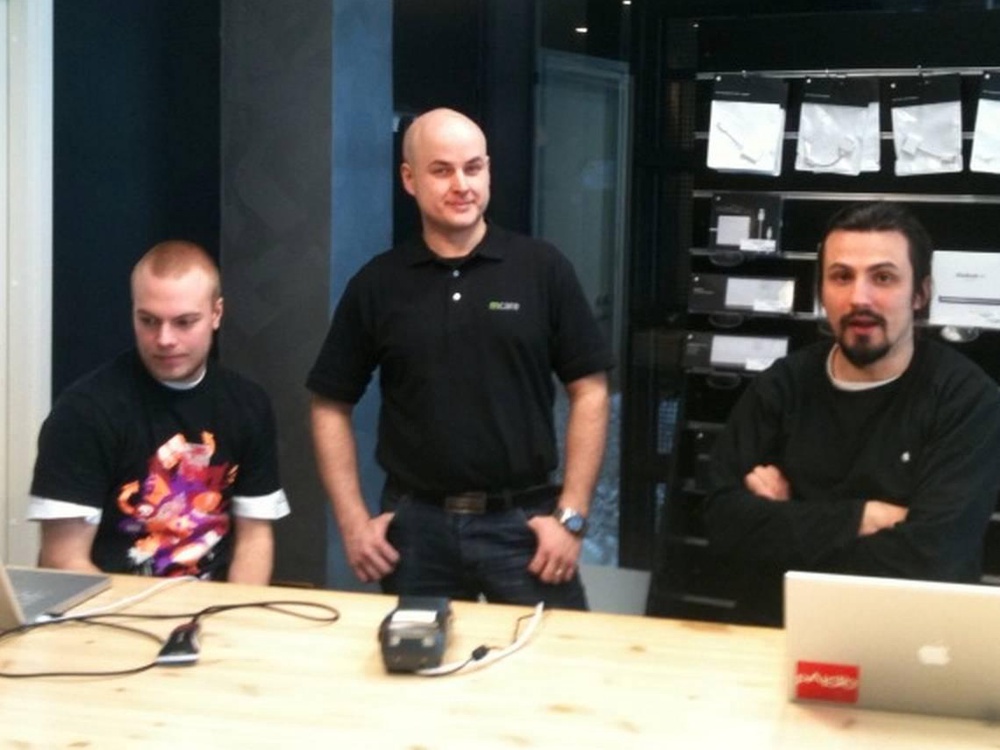 The Beginning of the End
It was some time around summer 2013. I had spent the last couple of months at home crunching on Servo or "HSX 2.0" and was getting ready for beta testing. We were already doing some initial tests with Vesa at the service shop and although things looked promising, it was clear there was still a lot of work to be done. I will write about that project in greater detail in another article, but suffice it to say, the biggest problem with it was the requirements specifications which pretty much just said: "everything". I was completely burnt out by then although I still didn't realize it at the time.
I wasn't the only one - there was palpable tension in the service shop. People were stressed from our rapid growth. We had taken on a lot more than we could chew - especially with our retail customers who sent us all kinds of crap and NTF (No Trouble Found) cases which we still had to process and triage. Furthermore, some giant retailers were starting to outsource their customer service to us - without asking us first. We would get angry calls from people we had never even heard of asking where their stuff was although it was usually stuck in the retailer's logistics chain.
We were doing more and more work, but our profitability was sinking. This really bothered me and I truly believed we should be working on those issues, instead of some brand new tool. We had also made some bad hires which was creating additional friction within the team.
The only person not phased by any of this seemed to be Joel. He would be gone from the office for weeks, doing who knows what. After a while it became a running joke at the office - "don't know what do do? - ask Joel!". After finding out he had started some new businesses he assured me they would have no effect on his contribution to mcare, but I think even he knew that wasn't the case.
One day Joel just notified me that he had been in negotiations with a number of Mac ICT consultancies and was working on a merger and that we were going into the consultancy business. This completely freaked me out because I knew it meant taking on even more responsibility - at a time when we were hardly keeping it together. I also felt deeply betrayed - how can you make such a big decision without asking your only partner?
I also remember him having this incredibly smug attitude about all of this - like it was all a big joke to him. We had indeed discussed going into the consultancy business at some point and had even written it into our original business plan, but not when our core business was struggling! You don't take on new stuff when your friends and family need you the most.
So I objected, but he persisted - painting horror stories of how big system integrators like Atea would soon come and eat up the entire market - which they never did. Then he started accusing me - as if the entire situation was my fault. That I was impossible to work with. That I had yelled at him - which I don't deny - I had really good reason to do so and only did it once - in my entire 20-year career. Our argument turned into daily bickering and was making the atmosphere in the service shop even worse.
He owned 80% of the company against my 20% so there was no way for me to win that argument, especially in my fragile mental state. So I decided to do what I've always done in a conflict situation - walk away. I don't have a fight or flight reflex - I just have flight. Something I've really had to work hard on these past few years.
Parting as Enemies
The following weeks and months showed me a completely different side of Joel. Suddenly our gentleman's promise of re-distributing the company when needed was forgotten (citing something about taxes). Furthermore he insisted that my 20% was worthless and I actually believed him because at that time we were barely breaking even. Not only did he want my 20%, but he also demanded 50% of Servo - the software I had written. Once he understood I wasn't going to give it to him - I thought it was unfair that he should have 100% of something I had put four years of my life into and then 50% of something he had little to do with - he would pretty much only talk to me through his lawyer. It was only much later that I realized that he had found new techies to do his bidding from the companies he was buying and simply needed my 20% to still have a majority stake after the mergers. After seven years of intense collaboration, I had finally served my purpose.
I didn't even have a lawyer at that time, but my family rushed to the rescue - as they always do - and found someone who could help. I'm so glad they did because I would've lost even the rights to my own code if they hadn't. I would have had to walk away completely empty-handed from co-founding and building what was already at that time the most successful Apple service provider in Finland. Legally, the company owned the code since it was developed on company time, but I also owned 20% of the company so it wasn't that cut and dry. Thinking back, I should've just given him four fifths of the code by deleting every fifth line.
After all the ugliness of going through every single word in the legal documents making sure he wasn't going to rip me off yet again, I signed off my 20% stake to him and got to keep my own code. At that point mcare became my customer and I even remember telling Joel how I wished things would cool down and we could have lunch together again like old times. Roughly a year later I accidentally found out he had been developing a competing product - while using my system - and he terminated their subscription a few months later. Without any warning. That took out a third of my revenue and meant I had to find an extra job.
To this day I haven't heard from Joel - apart from a few cold administrative emails - let alone receive an explanation or apology for what transpired. Maybe it was he's plan all along to smoke me out of the company when the time was right, maybe his new partners coerced him into it, maybe he's just really embarrassed about how easy it was to fool me. To be honest, I'm not sure if it would even mean anything at this point. I don't think he knows or cares how much I had to sacrifice for that company. I quit my studies at college, I quit my job at Humac, I quit my job at TV Tools. I sacrificed my health and what little social ties I had in my life back then. I worked there day and night for four grueling years and after all that he basically said it was all for nothing.
Rewriting History
In 2018, Joel had published "The story of mcare" on the company website. It had no mention of me nor anyone else except him. That was the last straw for me - it's one thing to be a ruthless businessman and take advantage of people who trust you, it's an entirely different thing to take sole credit for their work and try and write them out of history.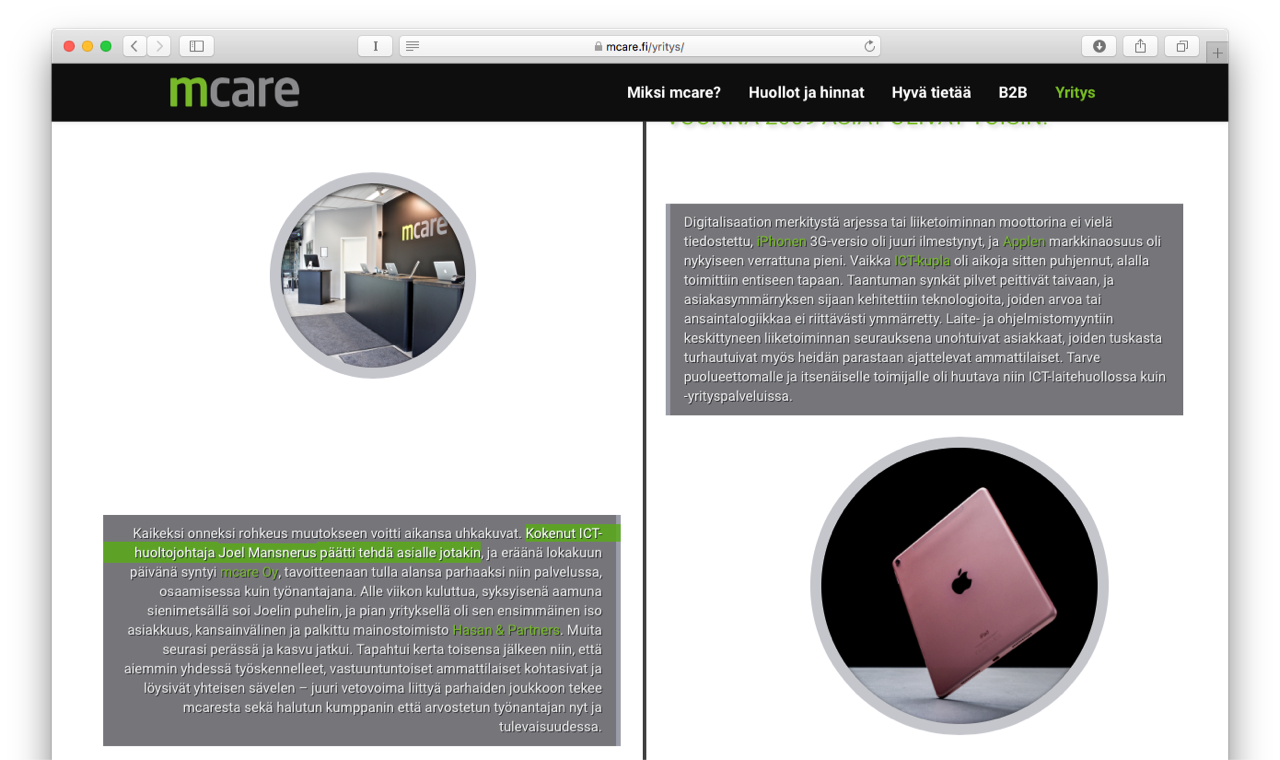 I sent an email to Joel and he promptly replied - as he always does - and added my name as well as the names of our initial team members. To this day I still think the guy has a conscience somewhere, but I'm not 100% sure. He also never made any of the other original team members partners - something we had promised to do at some point from the get go - taking on complete outsiders instead.
Fun fact: The Hasan & Partners account that he so casually mentions getting in that blurb - "while foraging for mushrooms" - was actually the result of their sysadmin leaving and me already having done tons of support work for them. We completed a total software re-install (MacOS, Creative Suite and a few other bits) of their entire 80-odd machine network - including servers and wifi and a total OpenDirectory overhaul - with practically zero downtime - in a single weekend. Just me, Joel and Janne working for 72 hours straight without sleep. Little did I know that this would not be my longest workday ever…
Recently, I found out he did it again for their Swedish website: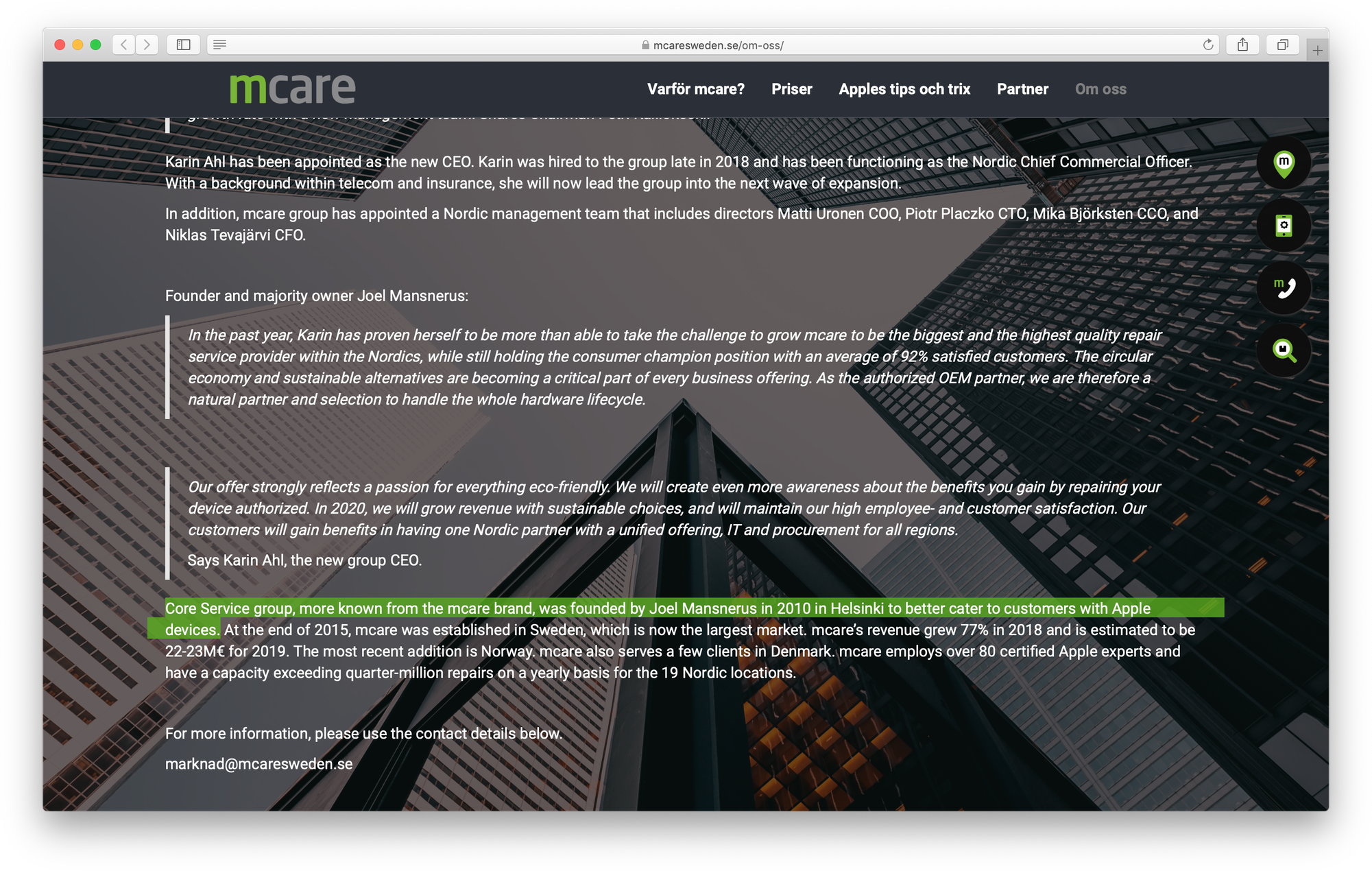 I'm not saying that Joel is a rotten person throughout or that I carried most of the load. He's is a guy who gets things done and the company wouldn't exist without him. There were times when he worked even harder than me and times when he actually helped and supported me when the whole world was falling on my shoulders. After all, the trust I had placed in him had to come from somewhere. He handled all our hires - including the bad ones - which is by far the hardest part of running a business - after all, he was the CEO.
He's a terrific multitasker and I don't know anyone else with such a consistent response time with their emails, even under the heaviest of loads. He's really good at handling stress and if he's not, he's really good at hiding it. In many ways his your quintessential businessman - completely obsessed with growth and people seem to like him regardless of how many times he messes things up.
In my experience he's also a man who only keeps his word when it serves his own interests. And he's certainly no tech startup genius that he's trying to paint himself to be. All his notable successes in business are based on a template that I and many others helped create and perfect. "Bigger" was always more important to him than "better" and his approach to solving tough interpersonal issues is the same as his approach to solving tough technical problems - just throw it away and buy a new one.
Most of all, he's just a really lucky guy who happened to be in the right place at the right time, surrounded by the right people.
Why would you resort to rewriting history in such a blatant fashion - especially when the truth is so much more beautiful, interesting and educational than "one day Joel decided to do something about it". If you're so ashamed of the truth, or simply bitter for not being part of Servo, or pissed because someone finally said no to you - why not just say "the company was founded in 2009 in Helsinki" - period.
The story of mcare is a classic tale of "let's make the world better". Two guys crazy enough to think they can do a better job than their bosses and the energy, skills and lack of dependents to actually pull it off. By lying about the origins of the company, he undoes not only my legacy, but the legacy of everyone who worked there in those early days. The legacy of people who believed in him and me and ultimately his own true legacy.
In Conclusion
I am really proud of the work I and our team did. I had a lot of ideas on how a good service provider should operate and I proved those ideas to be valid. My personal mission was to improve the level of service in Finland and I can honestly say we achieved that. Even the slowest service shops count their turnaround times in days rather than weeks now and publish their prices online. Fixed service fees and free diagnoses' have become the new standard and I believe it's largely thanks to us.
I came to Finland to get an education and it felt really good to finally give something back which makes this a really positive economic migrant story as well.
In 2000 I was denied a work placement spot at Machuolto - the oldest AASP in Finland and nine years later I co-founded and helped build the company that would become their biggest competitor and change the business forever.
We used to make fun of Machuolto - mostly for good reason (like that time they finally updated their website to be an almost verbatim copy of ours), but in some ways they are now the better company. They've managed to keep their company a small - if dysfunctional - family for 30 years. They also turned a 3 000 EUR (1.1%) profit in 2018 while mcare Finland made a 151 000 EUR (4,5%) loss. I hope they stick around for another 30 years.
From what I've heard from people still working at mcare, the place has become pretty much the company that we were all running away from when we founded it. Coincidentally, I recommend everyone take their Apple stuff to Machuolto now. They might not have a fancy check-in system like mcare, but they have actual technicians at the counter and also never have a queue of disgruntled customers waiting in the shop so the service actually goes much smoother.
Lessons Learned
If you're a techie like me, running a business with "a business guy" or thinking of starting a business - here are some things I wish someone had told me before I embarked upon this crazy journey:
Write down every promise. If it's not on paper - it doesn't exist. It's shocking how people you think were your friends suddenly change when there's real money involved.

Don't box yourself in. If you're smart enough to understand how NetBoot works, then you're smart enough to not only understand a balance sheet, but also glean some important insights from it. Insights that your business partner might have missed. If your partner says you don't need to see the books - ask them why not!

Take your time when you run into conflicts. The IT business can be a real pressure cooker and most people are bad at resolving issues. You don't have to decide anything right away - no matter how hard your partner insists on it. Take a week off. Take two. Take as long as you want - it's your business too! Talk to your friends and family and other people you trust. Stand your ground and fight back!

Know-how is more valuable than money. Don't let your "business guy" steamroll you just because he owns the majority of the company. Lots of people have money - a lot fewer understand the difference between LaunchAgents and LaunchDaemons.

Be involved in everything the company does. That will keep you active as well as give you a ton of new ideas and earn the respect of your peers. If your partner insists on you sticking to your narrow field of expertise - ask them why!

Ideas have value. For a long time I lived under the false assumption that everyone has great ideas, that ideas by themselves are worthless and that only their implementation matters. That's a falsehood perpetuated mostly by people without ideas. Truly good ideas come from both a deep understanding of a subject matter and a broad spectrum of unique experiences. It's your intuition - that almost magical ability to see connections between seemingly unrelated things that stems from spending inordinate amounts of time thinking about them. We are all nearly identical physically and genetically - it's our memories that make us unique and memories cannot be bought or synthesized - they can only be shared. Be careful who you share them with.

If you feel like you can't go on vacation then it probably means you're already suffering from burnout and need to take a long sick leave. If you feel like you can't handle the stress of dealing with people and would rather curl up in a server closet that means you should talk to a therapist as soon as possible.

Equity is not a salary - it's not something you have only while you're an employee of the company and it's not supposed to "end" when you leave it. As a founder, you've laid the foundations of what makes the company work. You helped design the business idea, you implemented those ideas, you made the company stand out among your competitors. You were there to take it through those critical first years. The company wouldn't exist without you and therefore you are entitled to a share of the profits for as long as the business exists. If your partner disagrees then ask them why and go talk to your lawyer.

Speaking of lawyers, find a good one before you need one. Preferably a friend who's studied law or has some connections into "that world". Perhaps a good friend of a good friend. The closer the lawyer, the better they will understand you as a person and the more they can help you when shit hits the fan.

As a developer, ask for equity rather than pay. You're building something that will be part of the company's DNA and your success will directly translate to the company's success. This not only aligns both parties' incentives, but also answers the age old question - "how much should I ask for this?".

The value of your equity is not determined solely by the profitability of the company. Everything the company owns, everything you've put into it also has some real monetary value. Don't believe your partner when they try to convince you otherwise.

Write down any good company name that pops in your head - even when you're not in need of one. You never know when that list will come in handy.

Always remember to thank your family first.